Bible Gateway Plus is now available for iOS and Android devices within the Bible Gateway app!
There are two ways you can sign up for Bible Gateway Plus within the app. First, open the Bible Gateway app and tap the Menu icon in the upper left corner. Tap the colored tab at the bottom of the screen that says 'Discover the Bible Gateway Plus expanded study and devotional library'.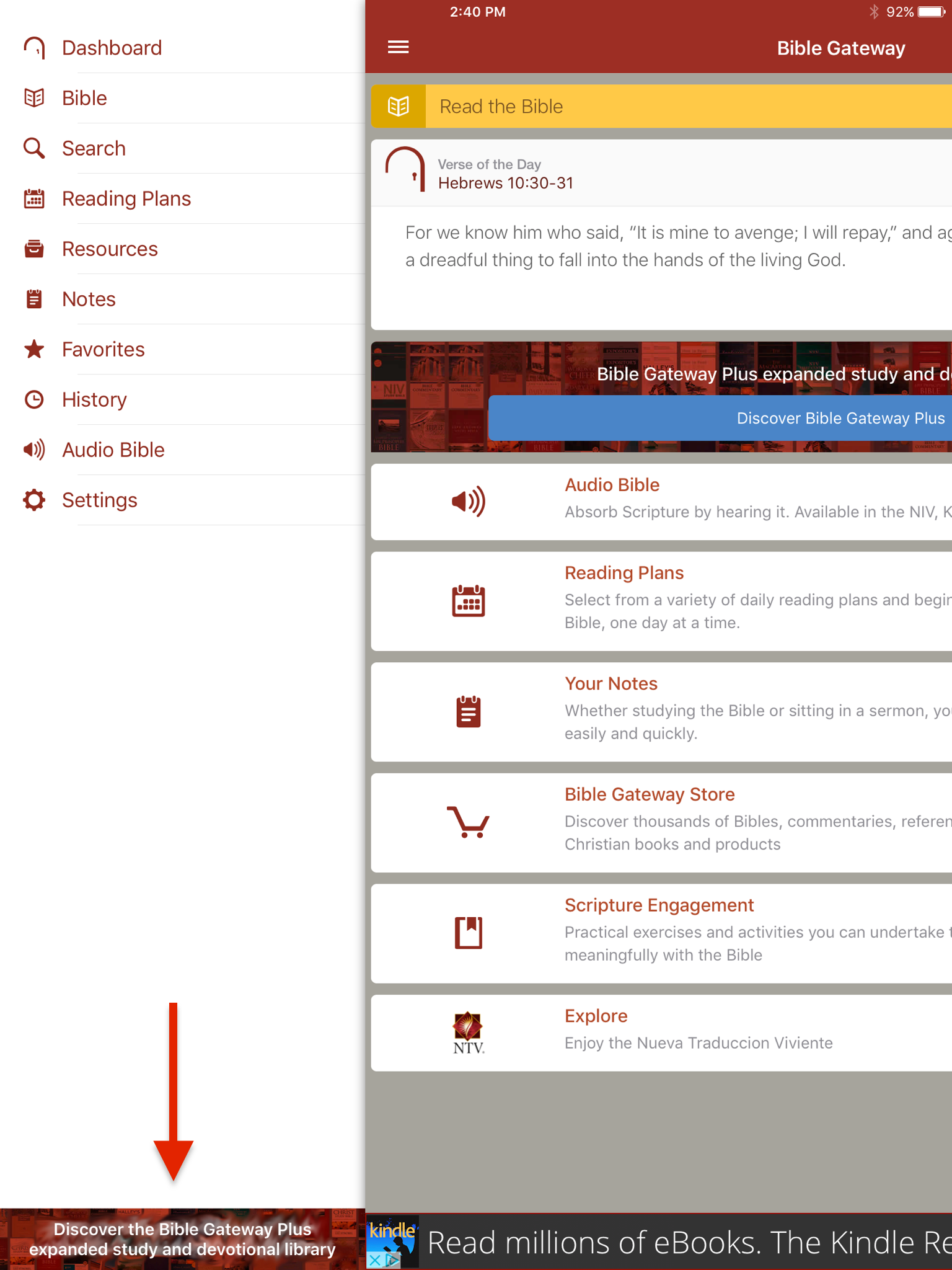 You'll see a pop-up window that says 'Subscribe to Bible Gateway Plus'. Click 'Purchase Subscription for $....'
Choose your plan and follow the prompts to complete the subscription process, including entering in your Apple ID password on your iOS device if your device requests it.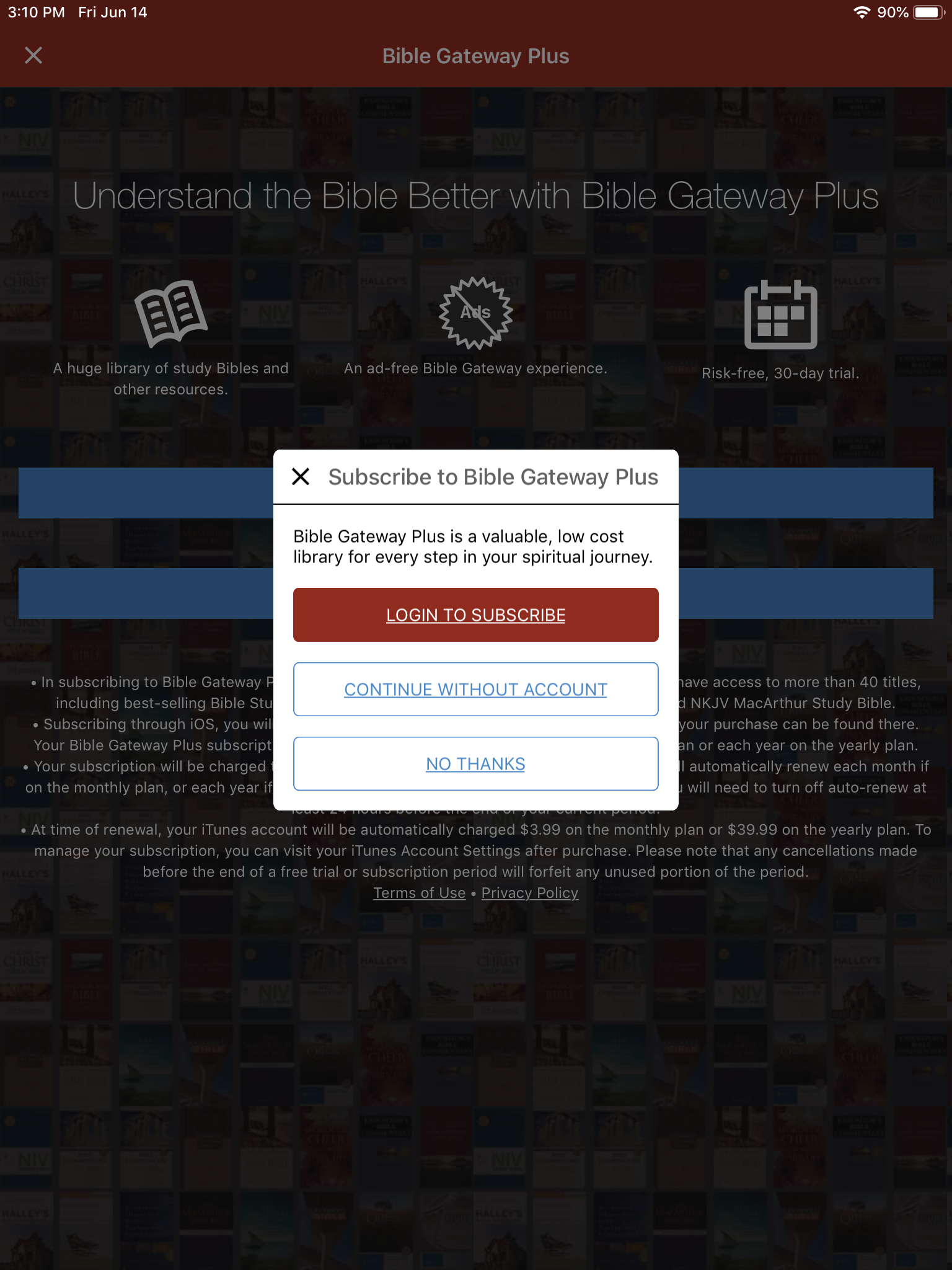 The second way you can sign up for Bible Gateway Plus is to open the app to the Dashboard. You'll see a blue 'Discover Bible Gateway Plus' button for iOS and a blue 'Start your free trial now' button for Android. Tap on it.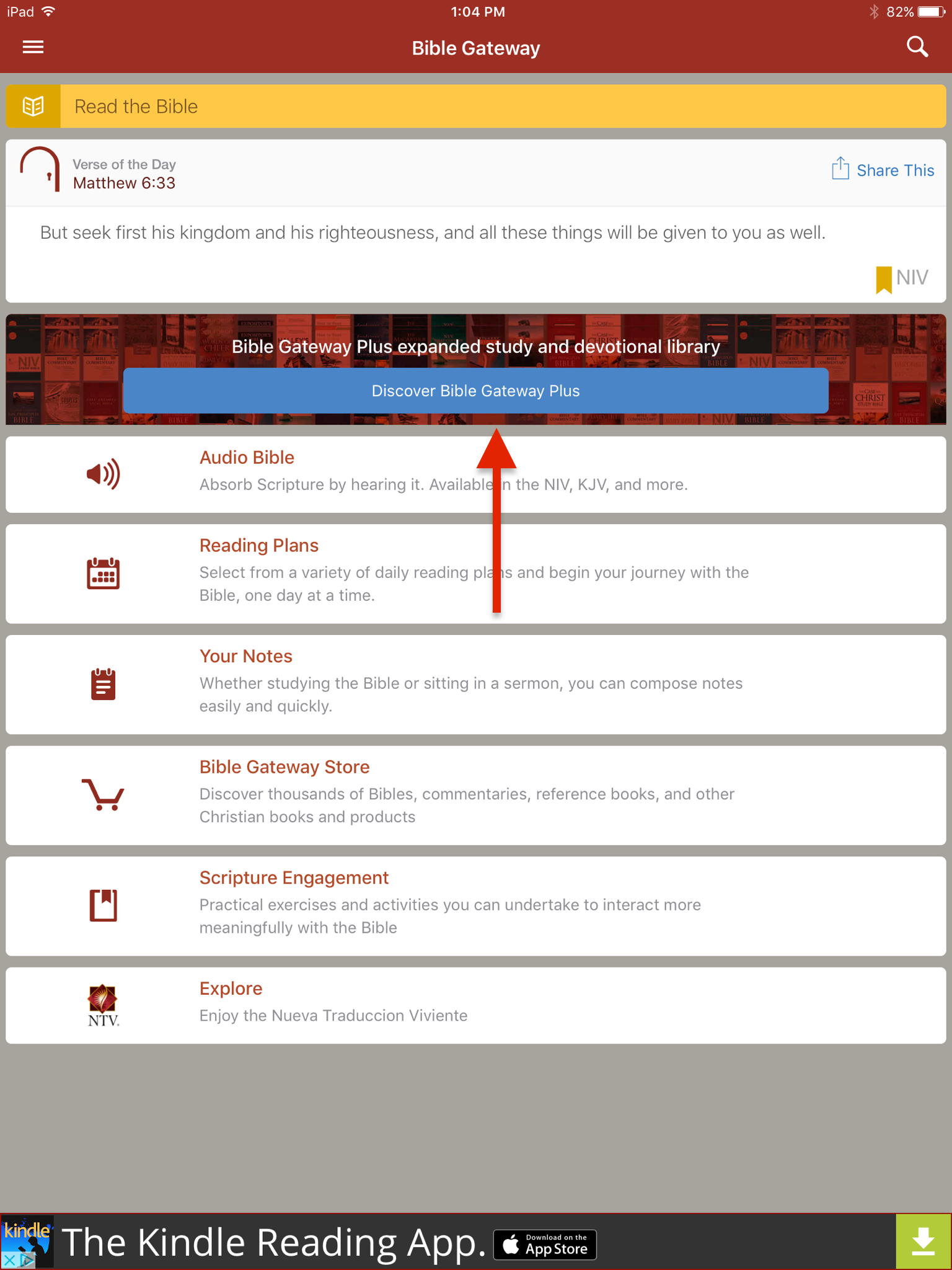 You'll follow similar prompts as above to complete the sign-up process. If you have not signed up for Bible Gateway Plus before, you'll get a free trial. Keep in mind that you can use your Bible Gateway Plus subscription on iOS and Android devices and anytime you have access to BibleGateway.com on a web browser.