There are two ways to access audio Bibles in the Bible Gateway app. Here are the options:
1. With the Dashboard open, tap Audio Bibles under the Verse of the Day.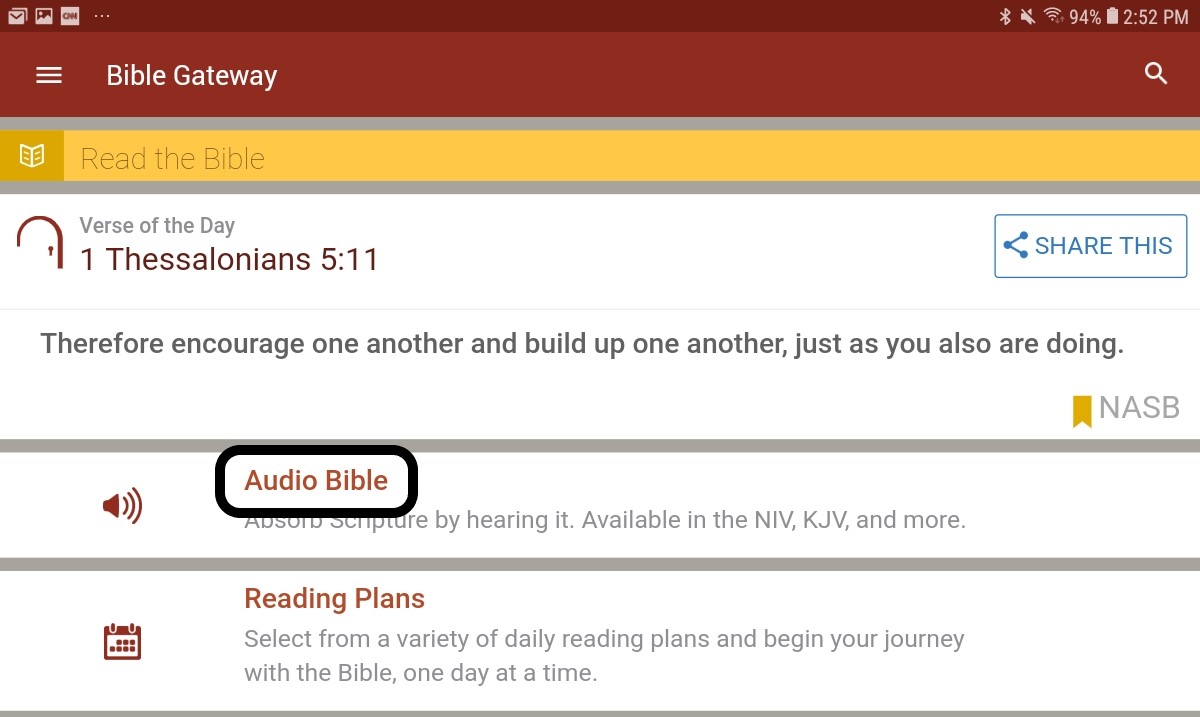 You can also pull up the same audio page by tapping the Menu icon in the upper left corner and then tapping Audio Bible. Select your preferred Bible translation, reader, and book and chapter. Tap the play icon. The audio will continue playing as you navigate around the app until you turn it off by tapping the pause button.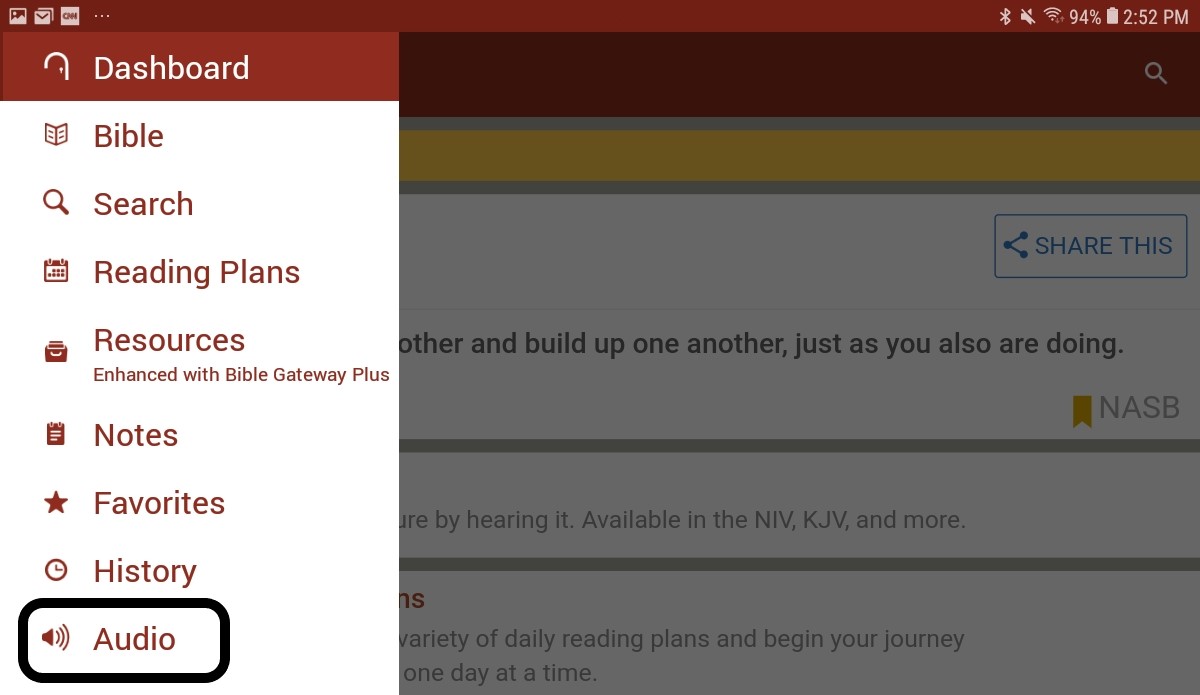 2. You can also access the audio in the Bible view (Menu, Bible) while reading Bible passages.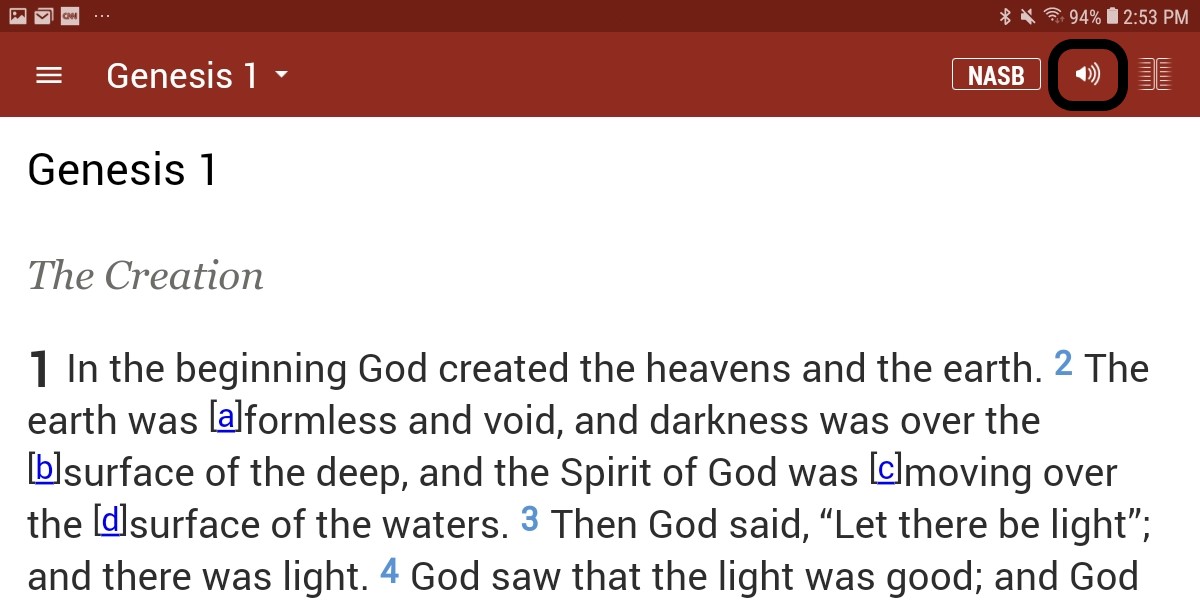 Tap the Audio icon in the upper right corner of the Bible screen and the player panel will appear. (Please note that the audio icon is not enabled on all translations.)