To access the reading plans in the app, tap the Menu icon (three lines) in the upper left corner and tap Reading Plans.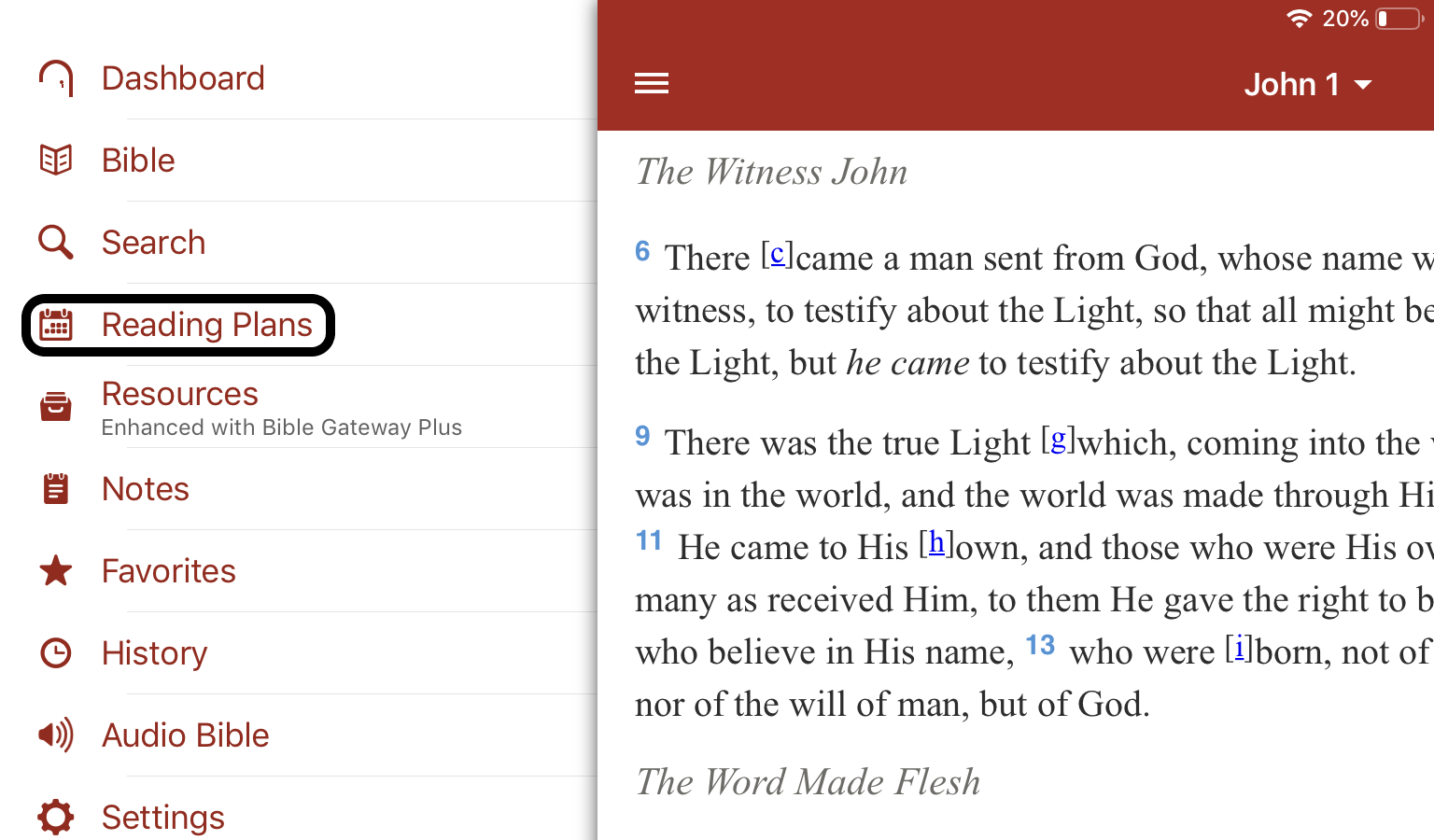 Here are a few tips that will help you navigate your reading plan:
In order to change reading plans or to read a different translation, tap on the name of the reading plan at the top of the screen. You can also set up a reading plan reminder here.
Our reading plans are scheduled to begin January 1. If you start a reading plan after that (or if you've missed a few days), simply tap on the date in the upper right corner and change the date using the scroll wheel.
Please note that we don't offer the ability to highlight, favorite, share or taking notes in our reading plan section at this time.