In the Bible view, tap the "Parallel" icon in the top menu bar (next to the Bible translation drop-down selector). If your device is in Portrait orientation, you will see two side-by-side columns. From here, simply select the translations you wish to view from each of the drop-down selectors at the top of each column. Tap "Back" to close the parallel screen.
We currently offer landscape and parallel view for Android tablets and iPad.
These images should assist in walking you through the process.
1. Tap the parallel icon in the top right hand corner.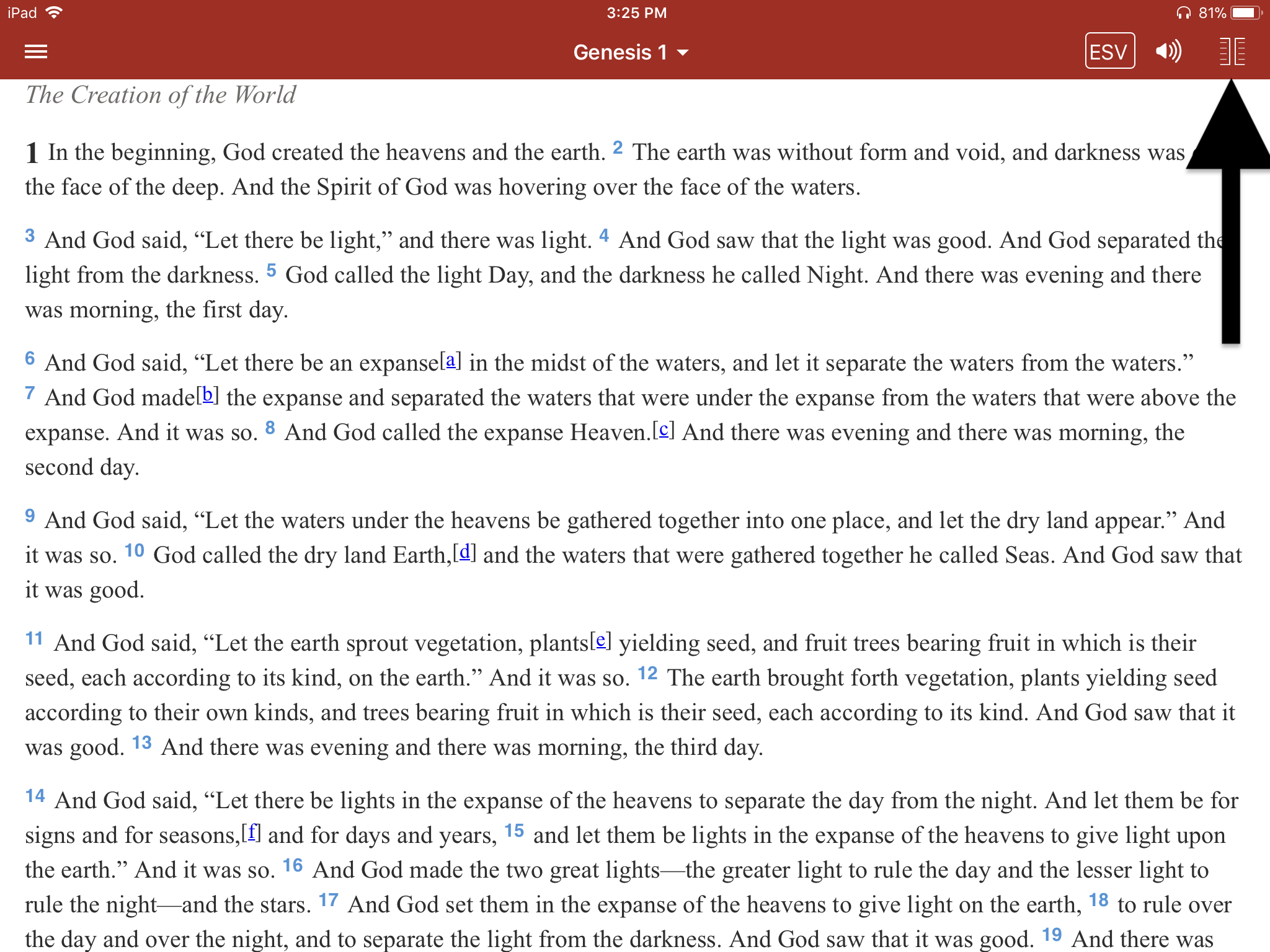 2. Tap on either translation abbreviation to pull up the translation list.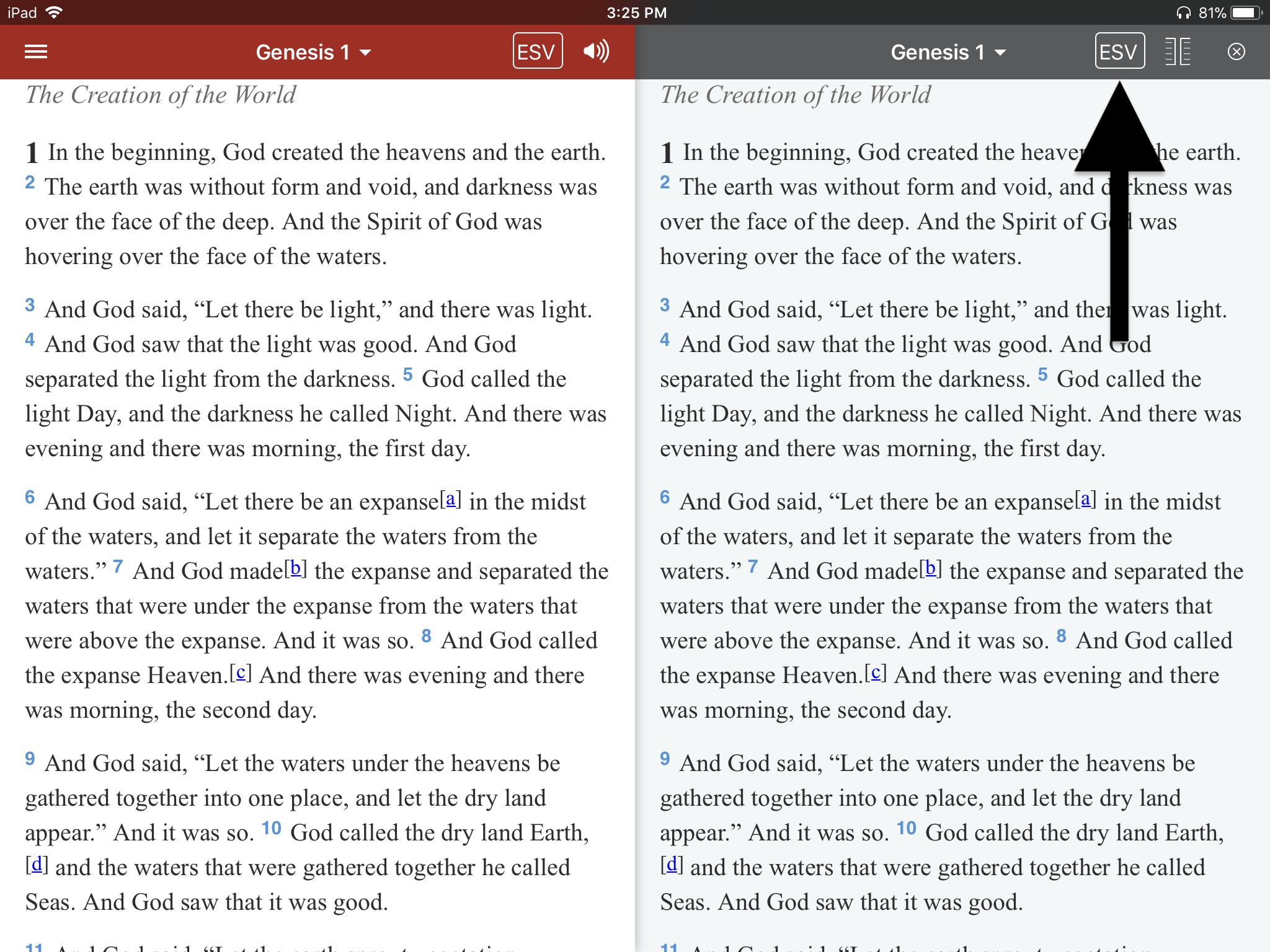 3.Select a translation from the translation list.