On BibleGateway.com, there is a way to view up to five Bible translations side by side at the same time. To start, look up a passage you want to compare, such as John 1:1-5. Click or tap the Parallel icon in the upper left corner of the passage: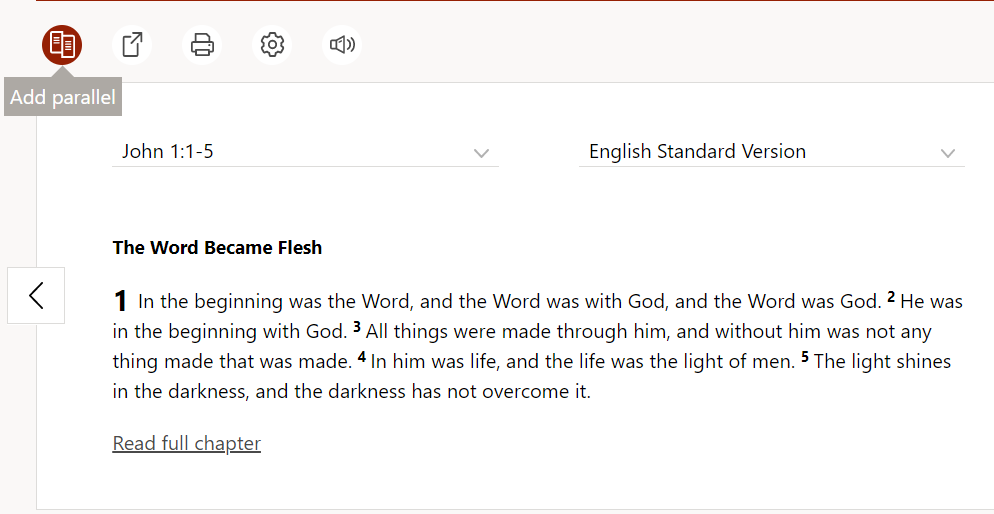 This opens a second Bible window to the right of the passage you were reading. Choose the Bible version you want from the drop-down list in the new Bible window: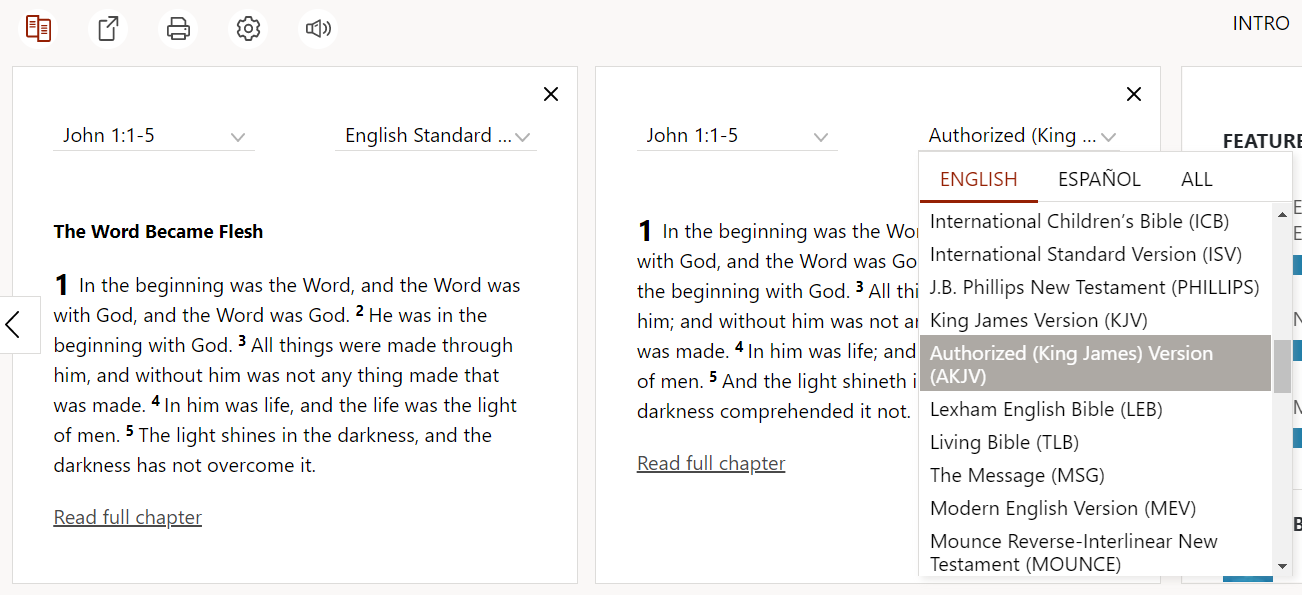 To add additional Bibles, click or tap the Parallel icon again and repeat the above process for up to five Bibles. To remove a Bible from the side-by-side view, click or tap the 'X' button in the upper right corner of the window.
You can also have up to five Bibles open and still have the Intro/Study/Notes panel open to view introductory material for the Bible book, to use the free and Bible Gateway Plus resources, and to take notes alongside the text: