There are two ways to listen to an audio Bible on BibleGateway.com. You can listen through the Audio Bibles page and you can listen to the Bible while you read the Bible text.
1. To listen through the Audio Bibles page, click the Read the Bible icon and click Audio Bibles: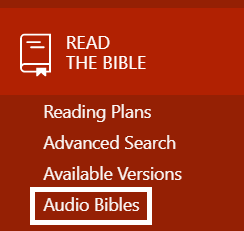 On the Audio Bibles page, you'll be able to choose the audio Bible you want to listen to and the Bible book and chapter.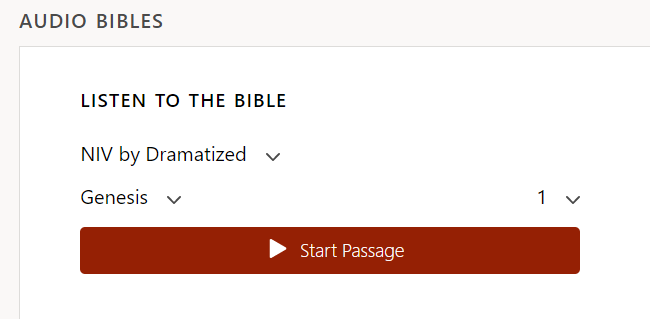 Click Start Passage to open a separate Audio Player window with more audio control options: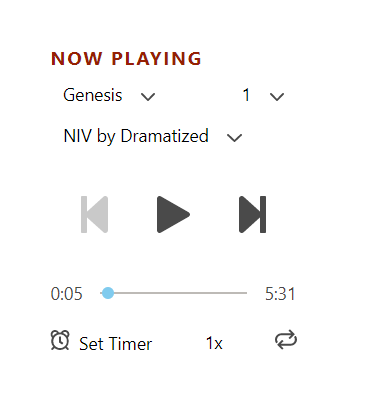 Use the arrows to move back and forth between chapters. Use the blue dot to move to different verses within the chapter. Click the Set Timer button to choose how long the audio will play before it turns off automatically: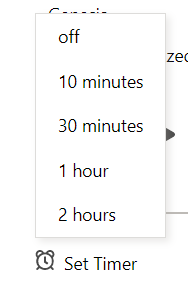 Tap the 1x icon to change the speed at which the audio Bible is read: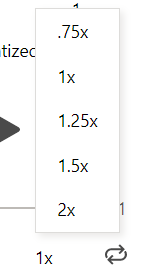 Tap the arrow icon to turn off continuous play:

Tap the arrow icon again to turn continuous play back on so that the audio continues after each chapter ends:

2. To listen to an audio Bible and read the Bible text at the same time, open a Bible through the search on the home page, e.g. https://www.biblegateway.com/passage/?search=John+1&version=NIV Click on the audio icon in the upper left corner to open up the same Audio Player window: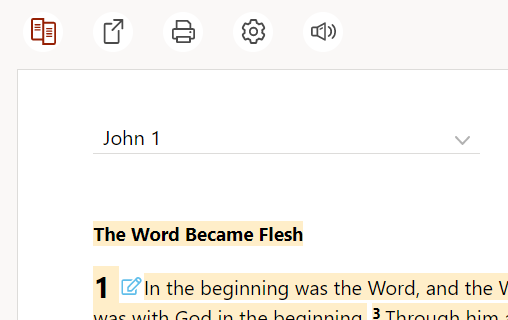 If the audio icon is not present, audio is not available for that particular Bible or reading plan. You can see a list of available audio Bibles here.