Bible Gateway has a search feature called Passage Lookup that enables you to search for up to five Bible passages in up to five Bible versions at one time. To find this feature, click on the Read the Bible icon to the left side of the screen and click on Advanced Search: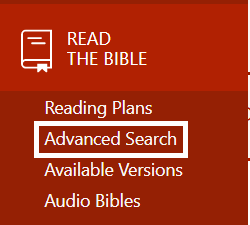 Click on the Passage Lookup tab. Here you can search Bible Gateway for specific passages just like in a regular Search, but you have some extra options available. In the Enter passage(s) box, you can enter the Bible passage you'd like to look up.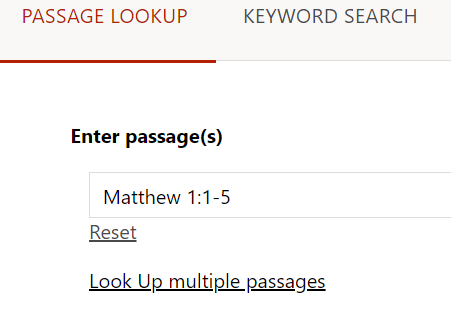 If you click the "Look Up multiple passages" link, you can enter up to four additional passages at the same time: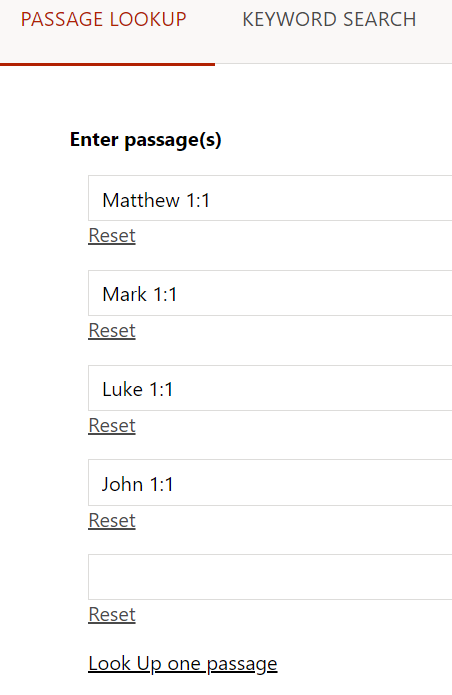 The second section on the Passage Lookup prompts you to Select version(s). This form lets you choose which version or versions of the Bible you want to search in. Choose a Bible language and version from the drop-down list. You can specify more than one Bible version by clicking the "Lookup passage(s) in multiple versions" link.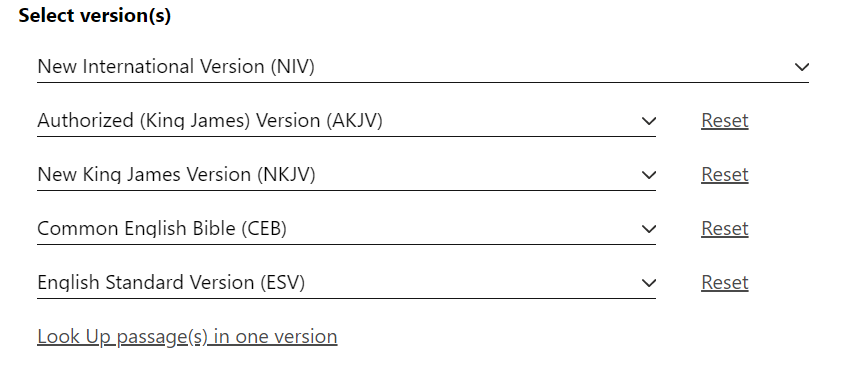 Lastly, the Options section lets you choose whether or not to hide footnotes and cross-references in your search results: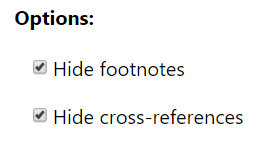 Once you've made all of the choices you want, click the "Look Up Passage" button:

You will now see all your search results displayed next to each other on the results page: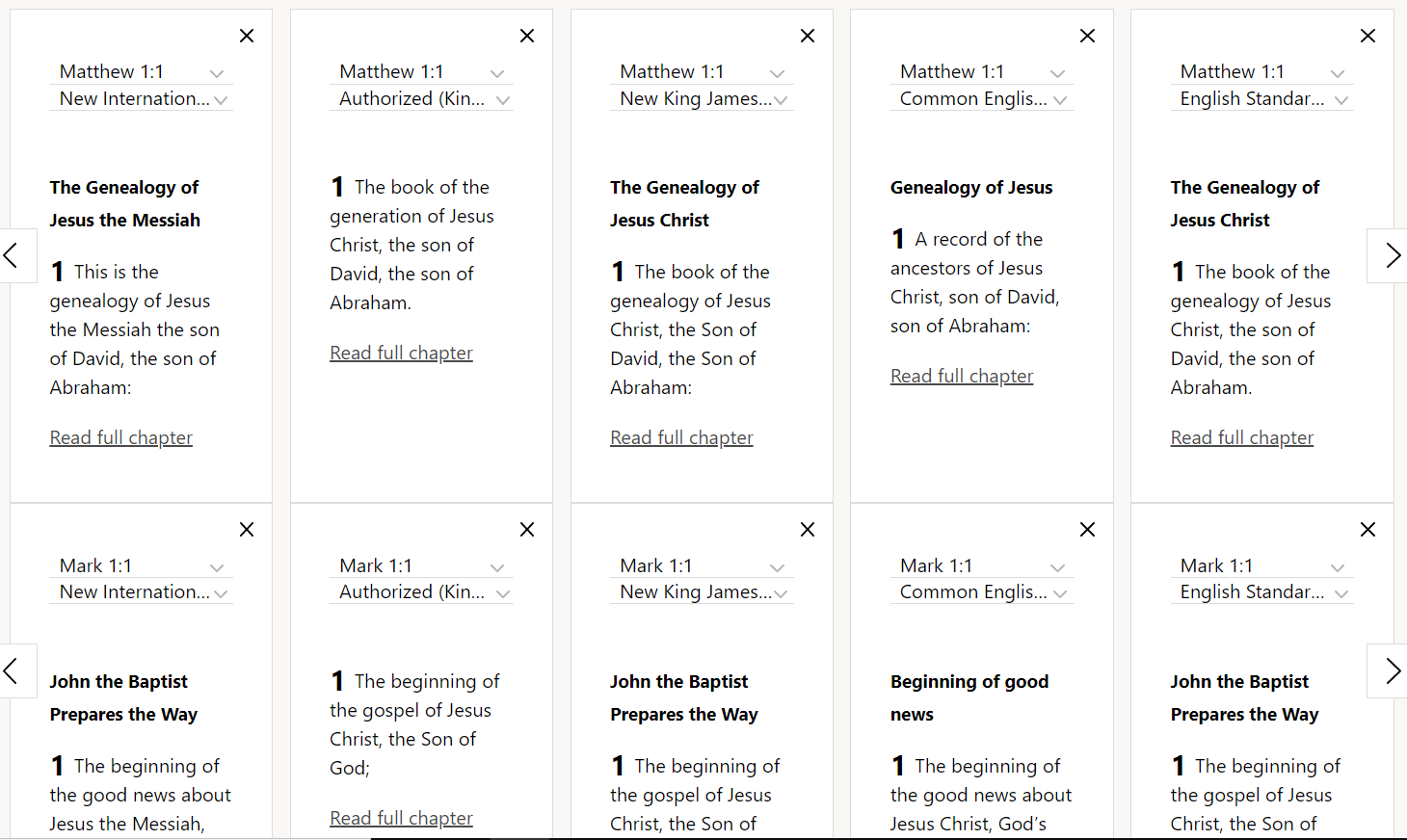 Scroll down on the Search Results page to see all the results, e.g. Luke 1:1 and John 1:1 in the above example. From here, you can further refine your search results or do a new search. You can always return to the Passage Lookup to refine or change your search by clicking the Read the Bible icon to the left side of the screen and clicking on Advanced Search.