This powerful feature—drawn from the notes of the NIV Exhaustive Concordance Dictionary—is available to Bible Gateway Plus members. Selecting it makes the original language words (Hebrew and Greek) appear below the NIV Bible text. In order to use this resource, you will need to open the New International Version text on the screen.
The following image will show you how to turn on the Reverse-Interlinear function, which can be found by clicking on the Options icon in the upper left corner of the NIV Bible text:
Once you have checked the Reverse Interlinear option above, select an original language word to open its entry in the right-hand sidebar. Here you'll find information on that word, how it's translated in the NIV, and how frequently each translation appears.
The following example uses the Hebrew word 'ᵉlōhîm, found in Genesis 1:1.
1. All entries begin with the Goodrick/Kohlenberger (G/K) number assigned to that word in bold: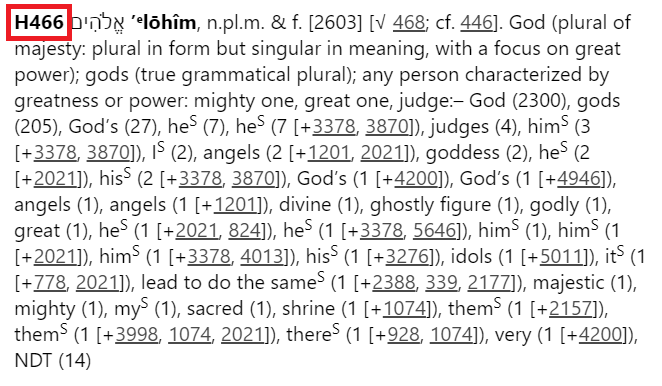 2. After the G/K number is the lexical form or dictionary form of that word (אֱלֹהִים), followed by its transliteration in bold ('ᵉlōhîm), and the abbreviated part(s) of speech.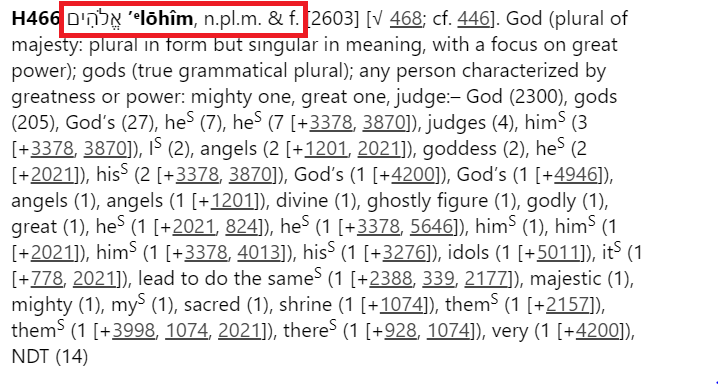 3. In the square brackets, you'll find the total number of occurrences (2603, in the image below) in the biblical text, and related words by G/K number.
In the NIV Exhaustive Concordance Dictionary, words are grouped into "organizing words", denoted by the root symbol (√), and "related words", denoted by an arrow (→).
Editor's note: Although the root symbol is used to organize related words, this does not mean that this word is the root from which all related words are derived and to which all must relate in meaning. The related words lists are provided simply to allow users to do more thorough word studies.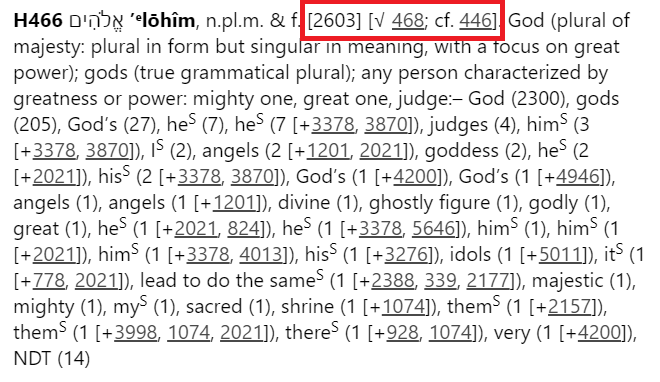 4. After these six heading elements, you'll find a concise definition for that word like this: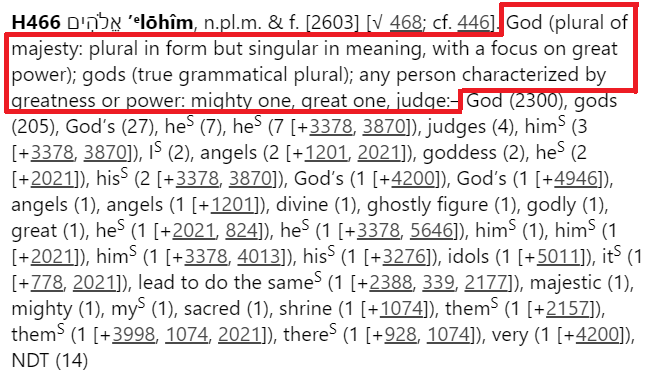 5. The definition ends with a colon and a dash (:–). After this symbol is a list of all the ways in which the word is translated in the NIV, in descending order of frequency (frequency in parentheses following each NIV word).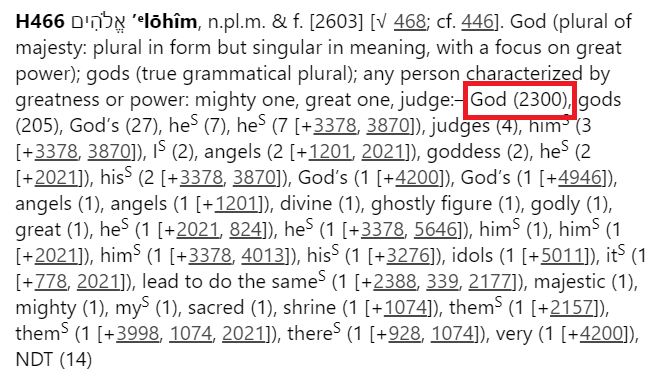 6. Some words (often pronouns) are substitutions for the original-language word. These are indicated with a raised "s".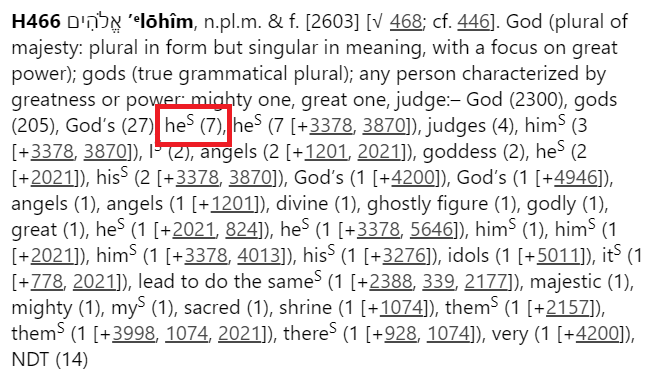 7. When an NIV word or phrase translates more than one word of the original, the G/K number of the additional word(s) follows the frequency count in square brackets: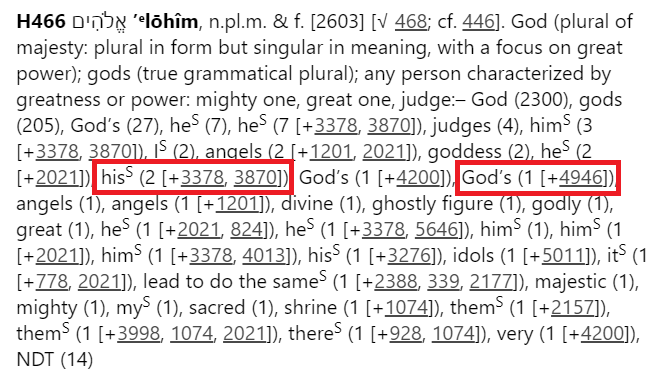 8. Some entries conclude with a count of where the original word was 'Not directly translated' in the NIV.