Bible Gateway offers a variety of study resources on its website, BibleGateway.com, including study Bibles, encyclopedias, commentaries, dictionaries, and sermons. Study resources are displayed alongside the sections of Scripture they discuss. To access study resources for a particular Bible passage, look up the Bible passage you have in mind (for example John 1:1-5) and then look to the right of the Bible text for the Study tab: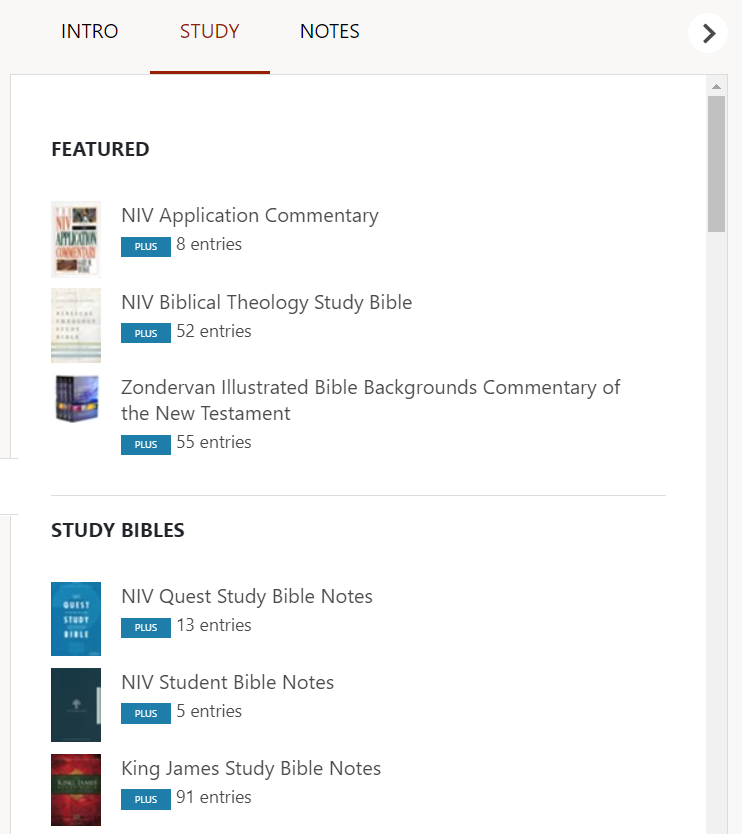 Clicking on the Study tab will open a column that shows all the resources related to the Bible passage you're reading on the left. Each resource lists a number of entries to show how many references to the Bible passage that resource contains. Resources with a blue 'Plus' badge are accessible for Bible Gateway Plus subscribers. Resources without the 'Plus' badge are free for anyone to use.


To read from a study resource, simply click on it, choose what you want to read from the list, and the text will be displayed without disrupting the Bible passage you're reading to the left: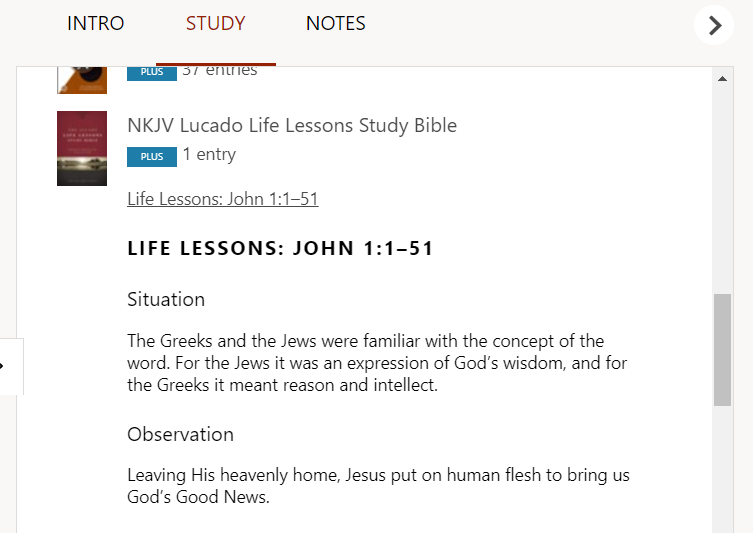 To hide the reference window, click on the arrow in the upper right corner:

This button will also open the Intro/Study/Notes tab if it is hidden. The Intro tab offers free introductory material for each Bible book. You can learn how to use the Notes tab here.